May 24, 2018 Building Up or Building Out: How To Expand your Home
Tags:
When it comes to your home and living space, you want it to be comfortable with enough room for you and your family. A way to add to the area of your home is through expansion renovations. However, deciding what and how to expand can be a difficult decision as there are options to add a rear home addition or a second floor addition, which will augment your home in different ways.
Choosing the best one to invest in for your home will depend on your objective, the effort and work you want to put in, the time allocated to install the expansion, and the amount of money budgeted for the project. Each of these factors will assist in the decision-making process.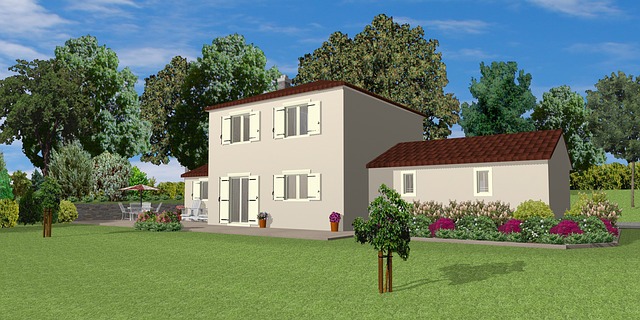 Keep reading to learn more about whether you should buildup or build out your home.
Expansion Objective
Beyond getting more space to live in, your objective may be to increase a certain room or add a specific type of room. For example, if you are looking to revamp your dining room, you may look at a rear home addition as that will allow you to increase the size of a room whereas if you are looking to add two new bedrooms, a second floor addition will assist with that objective.
Consider the needs of this home addition, figure out which spaces and rooms are best for expansion before deciding which area to change.
Effort and Work
With a second story, you have to ensure that your floor plan has the capabilities to be the foundation for that project. This also includes extending power lines and drainage lines to the new parts of the house. In comparison, rear house additions are easier to complete than adding a second story to your house as it causes less disruption. They are much more convenient, with less requirements when expansion and can easily be completed with adding doors/windows when attaching new rooms.
Time Allocation
When comparing building up with building out, the time allocations vary as well. Extensions with rear home additions will be less time consuming as contractors are able to dig out required area and start building. Building up requires a foundation below that is capable of bearing that weight which implies there is work to be done below as well as in the second floor addition.
Budgeting
Your financial budget is a huge factor to consider when it comes to expansion as different expenses will add up. The more complex and time-consuming the project is, the higher the expenses. This does not imply that a rear house addition is more affordable. Depending on the land and accessible area, it is possible that expenses such as obtaining access or installing HVAC for the new room will add up.
There is no specific number associated with each expansion which is why it is important to list out associate cost factors and comparing it with your budget before making your decision.
Final Decisions
Once you have considered each of these factors, you will be able to see the best decision for you. This is a permanent change to your home so take your time to decide whether building up or building out is the best choice for you.
Looking to complete a rear home addition for your house? Contact our team in Toronto for more information.