March 14, 2018 What to Look for in a Custom Home Builder
Tags: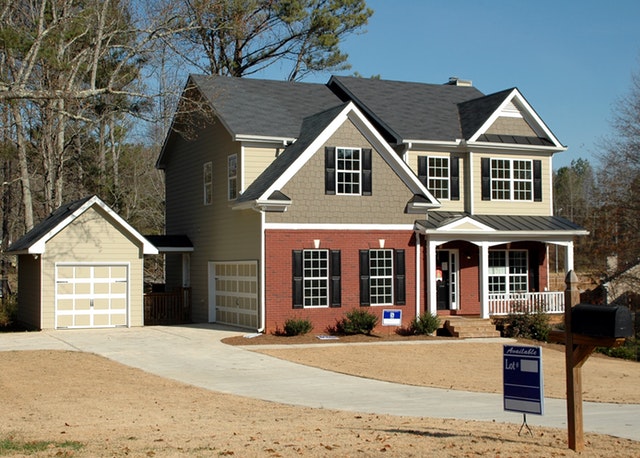 When getting ready to build a new custom home, you will need a builder who will be responsible for, and can adequately attend to the day-to-day oversight of the site, including management of the project and ensuring constant communication among all those that are involved.
Since they will be overseeing the entirety of your custom home being built, you will want to be sure that you choose a home builder who you can trust and rely on. For the duration of the project, they will need to be in constant communication with you from details of your budget to any issues that may come up.
Learn about what you should look for when choosing your builder so that when you start your new custom home in North York, it will be a smooth process.
Honouring your Budget
When it comes to building your custom home, you have most likely allocated a strict budget with the costs you have researched. With every new addition and change, it can increase your budget which is why your custom home builder must be focused on keeping your budget in mind and working within those constraints.
Ensure that your expectations and your home builder's expectations align so that it simplifies any areas of confusion and avoids any unexpected costs along the way.
Detailed Scope of Activities
If you're looking for a custom home builder, it's important that you take a look at their previous projects to see how the operate. Do they communicate with homeowners and the rest of the team to ensure optimal efficiency or do they tend to do more independent work, making decisions without consulting anyone?
A good custom home builder will provide you with details of the work along with the building permits that you must abide by so that your project does not need revision when it's too late in the process.
Realistic Timeline
Projects of this scope require a timeline of when certain tasks need to be completed. A custom home will most likely have a date set for completion, which will help with efficiency as both the custom home builder and the building team can feel the pressure of a deadline.
This is important because when you're getting ready to move into a new home, you could be renting a temporary space to live in or figuring out moving dates which is all dependent on the finishing date. Your home builder should take these timelines seriously and ensure they are met so that you can have a smooth transition into your new home.
Protecting your Investment
Since a custom home is a heavy investment, the home builder company that you choose should have successful experiences and a good reputation of dealing with projects of this scale.
A key indicator of this would be looking at their insurance coverage. Ensure that your custom home builder has liability insurance for your home and WSIB coverage in case there is an accident on the home site. This ensures that any issues that may arise will not put a dent in your allocated home budget.
Professionalism
Combining all of these factors, it is important to note how your custom home builder communicates with you. Understanding the standards their company and the home builder themselves have for their work is a good start. By asking questions about previous projects and seeing previous clients' testimonials will provide you on insight of how they will perform.
Open communication is important between you and the home builder as they will have to discuss details, timelines, and any issues that come up during the process with you. Your custom home builder should be your main point of contact for all updated information--this means you should never have to speak to subcontractors. Rather than having multiple points of contact to confuse you, it's important to maintain direct communication with your home builder as it will help you better understand your needs and the progress on your home.
Looking to build your custom new home? Find a custom home builder that works for you. Contact our team in North York to get started on your dream home journey.