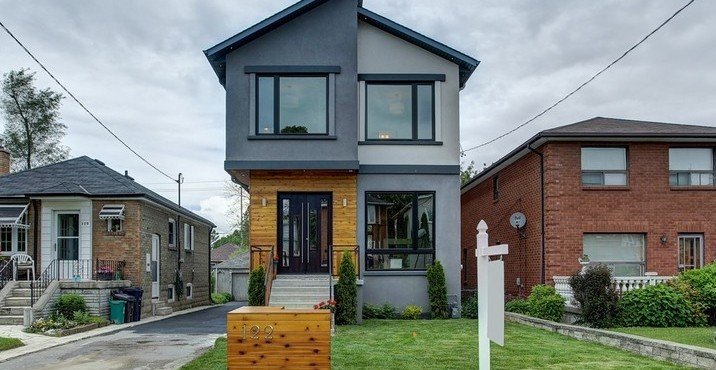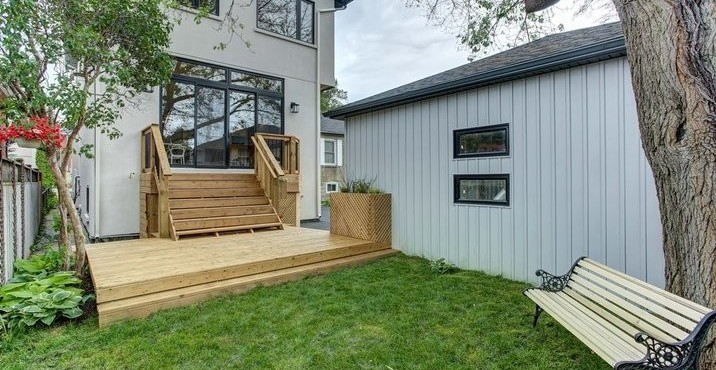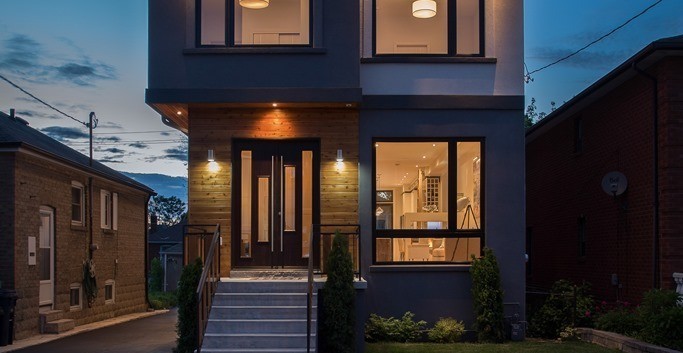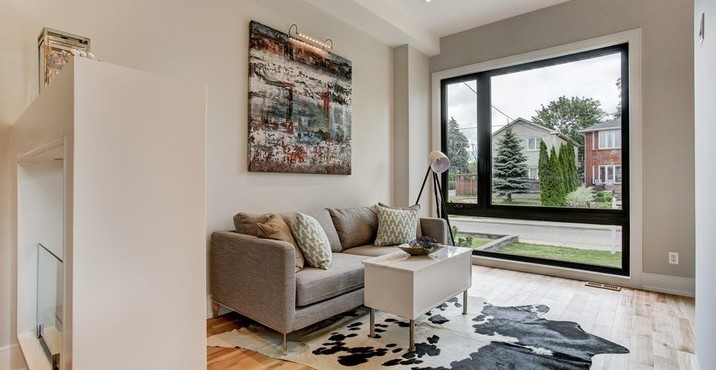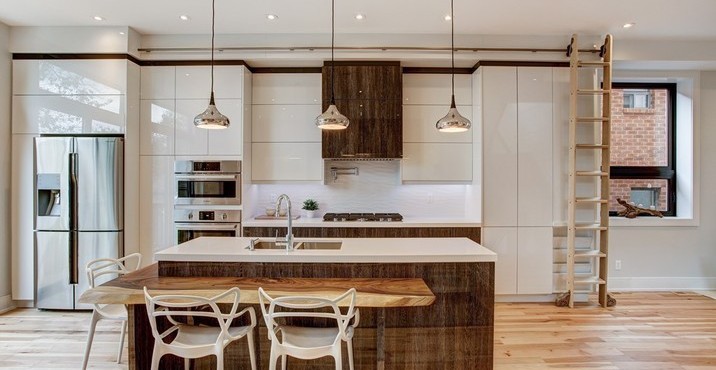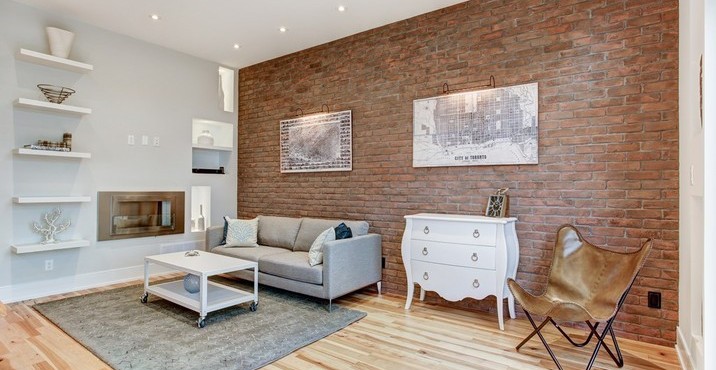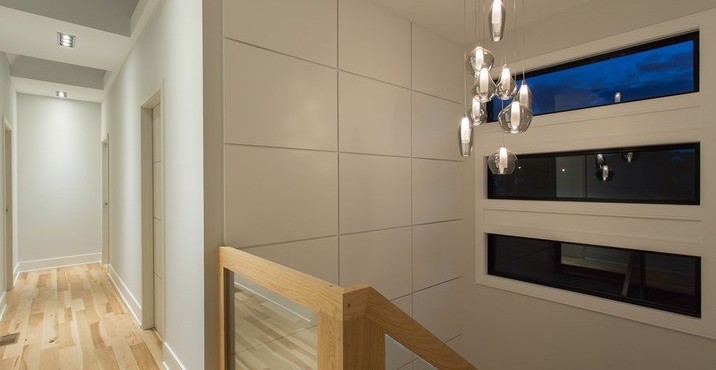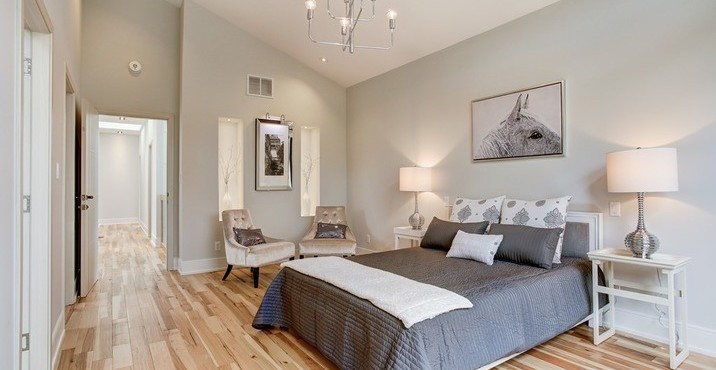 About the project:
Danforth Village
Project: Second Floor Addition, Rear Addition, Finished Basement
Area: East York
Old house: 2 Bed, 1 Wash, 645.60 sq. ft.
New House: 4 Bed, 5 Bath, 2164 sq. ft.
Time to obtain permits: 7 months
Project Description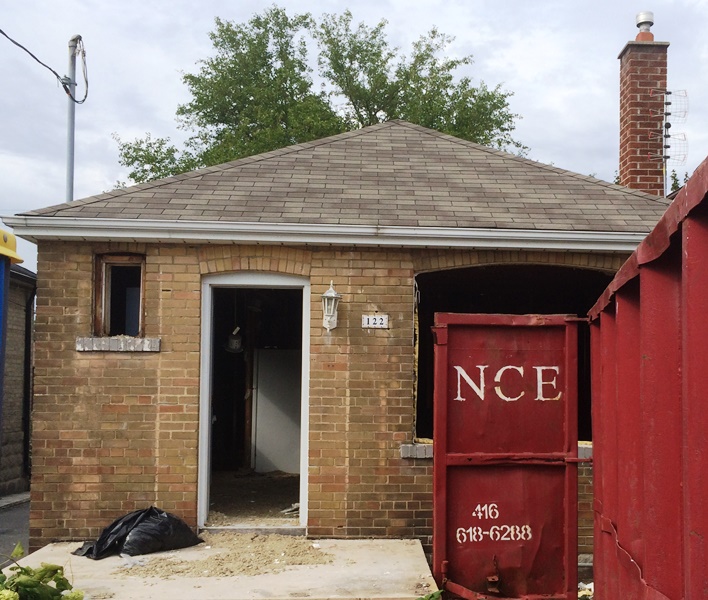 Old house (picture on the left) was a small 2 bedroom bungalow on an narror 30' x 105' lot. It was rebuild into a beautiful 4 bedroom, 5 bathroom contemporary home with distinctive assimetrical design. We kept front and side walls, and added large kitchen and living room at the back on the first floor. Space on the second floor was designed to accomodate a spasious master bedroom with soaring 14' vaulte ceilings, spa like ensuite with heated floors and walk - in closet, plus 3 bedrooms and 2 washrooms.
We were able, using the exterior walls of the existing house, to raise the first floor ceiling from 8 to 10 ffeet. Extensive changes have been applied to the first floor layout, to make space for a larger open concept living room and a home office.
Love entertaining outside? This home delivers nice areas for relaxation, including spacious 2-level deck and a mini garden with water fountain.
VIEW ALL