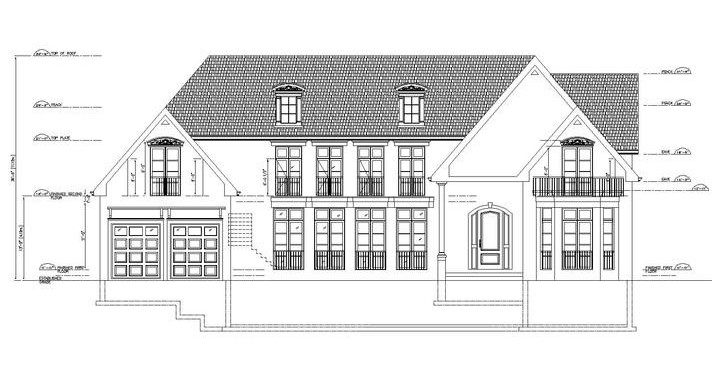 About the project:
King City
Project: New 2 Storey Dwelling
Area: King City
Old house: N/A
New House: 5 Bed, 5 Bath, 3,918 sq. ft.
Time to obtain permits: 5 months
Project Description
Nested in the heart of King City, this beautiful custom home is pleased to offer the ultimate in family living.
This house was designed to accomodate a large family. With generous size bedrooms, spacious family room and large solarium on the first floor (additional place for family gathering), there is enough space to spend quality family time. The traditional forms of the sloped roof, keystones and windows mouldings compliment the architecture of the surrounding neighbourhood, while contemporary large windows, straight lines of garage doors keep design clean and simple.
VIEW ALL