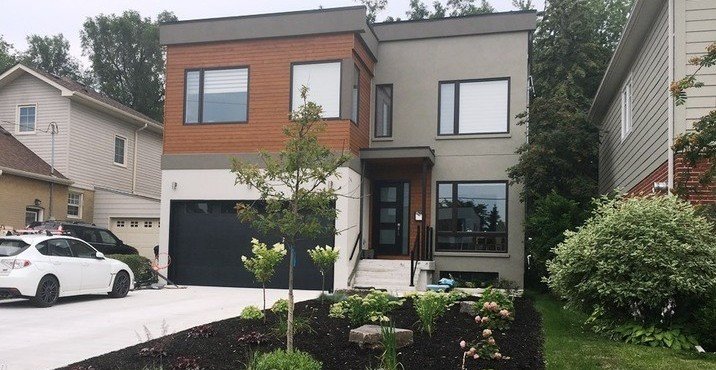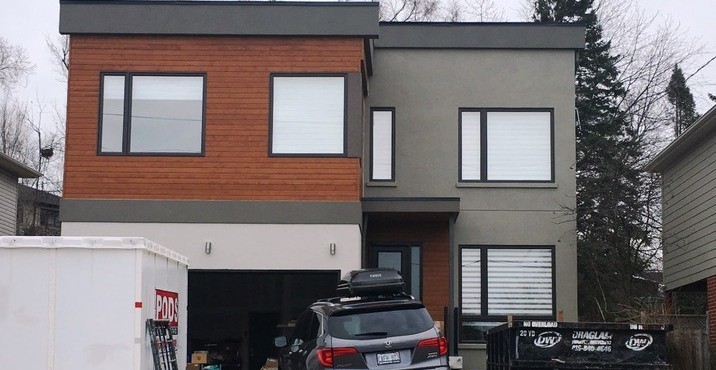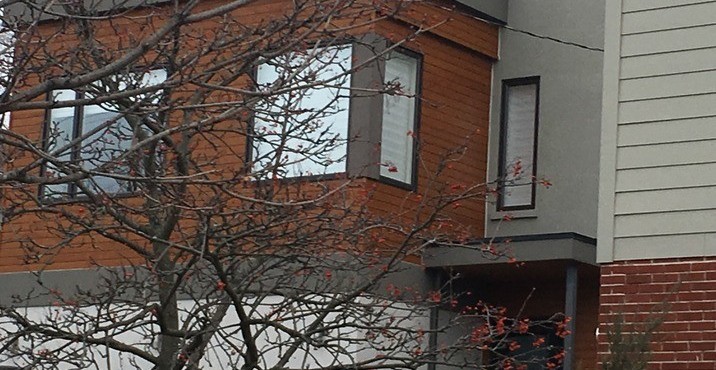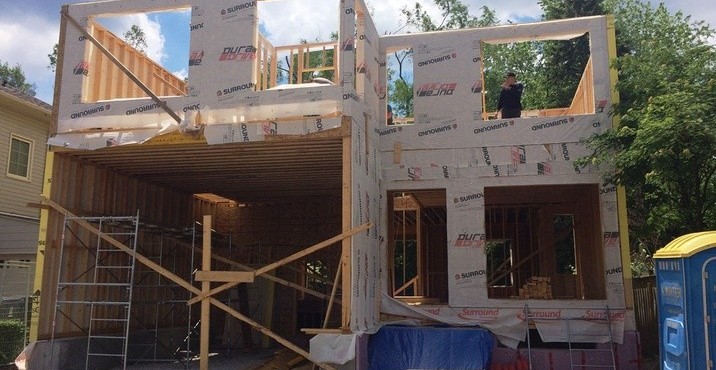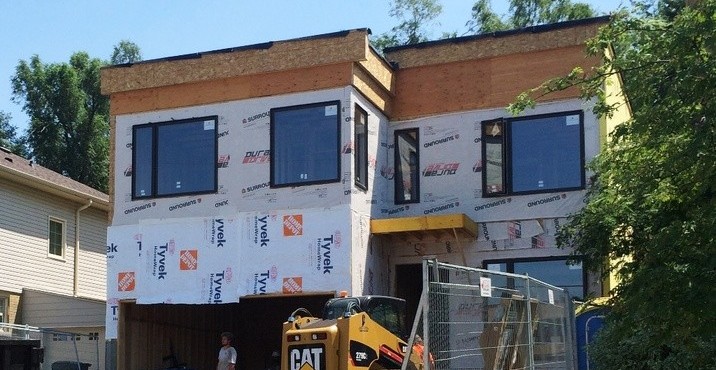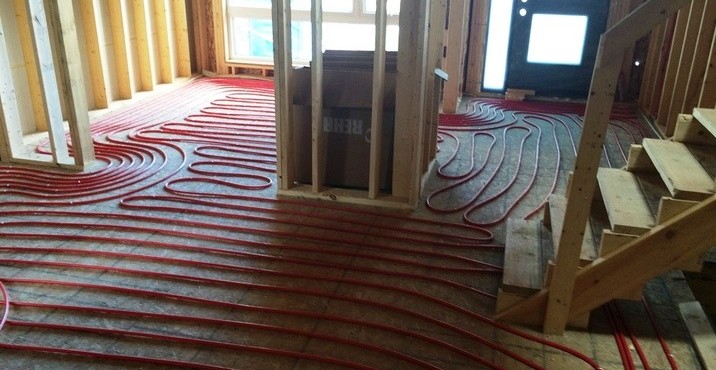 About the project:
Birchcliffe - Cliffside
Project: 2 Storey Modern House with Flat Roof
Area: Birchcliff - Cliffside
Old house: N/A
New House: 4 Bed, 5 Bath, 2,700 sq. ft.
Time to obtain permits: 11 months
Project Description
Flat roof is the special feature of this project. Nowadays, flat roofs have been used more and more in domestic settings, The reason to use the flat roof, rather than a pitched one, is largely aesthetic. However, from the practical point of view, it also maximizes the available upstairs space.
Other custom upgrade for this project was the radiant heated floors through the entire house, a highly efficient way to heat a house, increasing comfort as it reduces energy cost.
The sketches and concept drawings were prepared and approved by the homeowner in timely fashion. However, it took time to obtain all required approvals before applying for the building permit. First of all, we had to obtain the permission of the Committee of Adjustment, as the project did not comply with the requirements of the existing by-law. Another obstacle was the City sewer main line crossing the front yard of the property, which required approval with the City municipality.
VIEW ALL