September 25, 2017 How Much Does a Custom Built Home Really Cost?
Tags: custom built homes North York;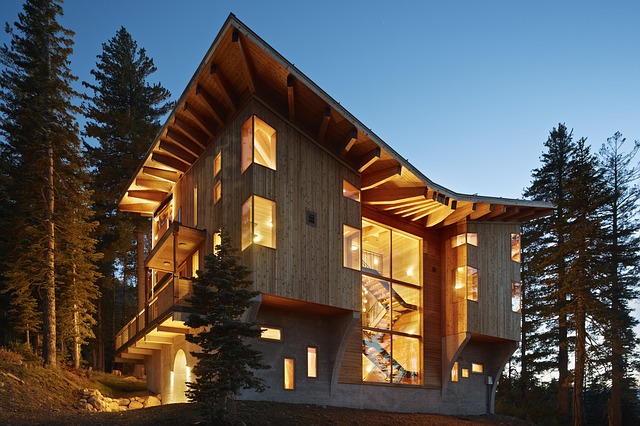 Owning a piece of real estate is the dream for lots of people, and there's perhaps only one thing that makes the dream even better: a house that doesn't just line up along with a contractor's hundred or so models, but a custom built home in North York itself. After all, there's nothing like a custom built home that gives you the freedom to create the lifestyle you want, centered on a modern and functional living space.
As opposed to contending with just minor finishing touches a large contractor can allow, a custom built home puts you in such a creative and innovative place with residential architects and designers. Whether you want to rebuild your current home through custom rear or second floor additions, or start from the ground up, there's no better investment than a custom built home in the heart of Toronto.
In Reality: Money Matters
Picturing out the features of your dream home is great, but in reality, all these lifestyle essentials come at a cost, which can limit you, depending on your budget. Let's face it: the reality is, budgeting for a custom built home is as an art, as much as it is a science. So how exactly do you know how much to prepare for a custom built home in North York?
Here are some factors our designers and residential architects consider when preparing the per-square-foot price of your custom built home:
Cost by Square Footage
Measuring cost by square footage depends on how much you want your house to be covered. This can include the garage, the unfinished basement, and even your closet. Apart from these features, you will also have to consider the cost of excavation, utilities, securing permits, and overall engineering work that goes into your custom built home's structure - all of which differ greatly in each house, along with required materials and other on-site factors.
Bottomline is, coming up with a budget for your custom built, dream home is nothing like outlining the costs of acquirin a house from a real estate agent or production builder, as the goal of custom building is to give you a home that's as unique as your dreams.
Your Vision
Once assumptions on values discussed above have been made to factor into the budget, it's time to really get down to business; with a floor plan, custom home builders can work with you to envision every inch of your dream home. Floor plans give builders, as well as future homeowners like yourself a clearer idea of how complex the house itself will be.
By laying out the entire space, your custom home builder can create and present you with a variety of options for design and style - whether you will be living in a two-story colonial with intricate moldings, or you'll be opting for a more modern, sleek vibe with lots of glass and a flat roof - are just some of the many possibilities a custom built home in North York presents.
It's All in the Details
Perhaps the most important and defining part of custom built homes, builders will have to characterize the interior finishing touches based on your preference. To achieve this, it's important for the description to be detailed so the designer knows exactly what to do, and it starts with asking you all the right questions: what level of plumbing do you prefer, what type of flooring or tiling do you want to be walking on, what color and tone of walls and windows speak the most about you - are just some of the factors that need to be determined in order to design a custom built home according to your exact vision.
After going through all this information, custom home builders are then able to arrive at an estimate of the cost and even show past projects that are similar to your idea to give you a better idea of the entire budget. Just one tiny caveat, though: this isn't something you want to do over the phone, but in person so you can see all the details!
Are you ready to build and live the dream? Get in touch with us to talk cost-effective ideas for and features of your custom built home in North York! Call us at 416-882-4606.