August 23, 2017 Your Modern Space, Achieved through a Rear Addition or Custom Built Home
Tags: custom built homes toronto;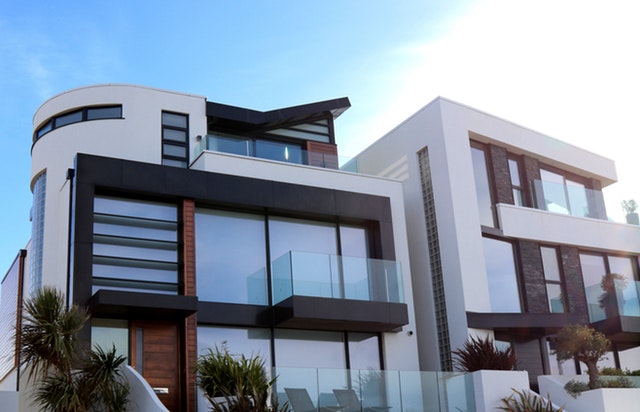 After some time in our homes in Toronto we all know and love, it's common to start looking towards adding more space to better fit all our lifestyle needs. To achieve this, some look at building extensions, such as a rear home addition; while others just want to up and change their lives and go big for a fresh start through a custom built home. But the question is, which option is better? Is it easier and better to build a rear addition, or should you simply tear down your house for a custom built version?

Usually a rear home addition makes sense, but sometimes it is recommended by the designer that the homeowner look at tearing down for a new custom built home. A great designer can create and stick to a budget.

Here are some primary factors often taken into account when deciding whether to recommend a house addition or a new custom home.
Extent of Renovation
The amount of work being done to the home frequently determines whether a rear addition or a custom built design is the better option in Toronto. In the case of a second floor addition and main floor renovation, with no work being done in the basement, an addition is a sensible option. When combined with significant basement and foundation work, like underpinning, waterproofing, and major structural modifications, tearing down and rebuilding may be the more viable alternative. The estimated of the two projects in Toronto can be compared, along with which project is prefered - whether it's important to leave more of the building standing, or to start fresh with a modern design - to determine whether a rear addition or a new custom built home is preferred.
Foundation & Basement
The foundation and the basement of the home are key factors in deciding whether to build a rear addition or a new custom built home in Toronto. A basement with leaking issues will need to be waterproofed, and exterior waterproofing is an expensive process, often be similar in cost to building new foundation.

Older basements in Toronto often have low ceilings, and homeowners sometimes look at lowering the basement floor to gain some ceiling height and extra space. Lowering the floor, and underpinning the existing foundation is an expensive process requiring many man hours, which far exceeds the cost of a new foundation.

Most importantly, the foundation must be able to support the additional structure that is being added in the rear addition. This is a key item with second storey and third storey additions.
These foundation and basement factors can decide whether a new custom built home or a rear addition are more feasible in Toronto.
Building Code
Zoning regulations are often considered when deciding on a new build vs. a house addition in Toronto. For example, the zoning by-law may not permit the house to be built as close to the property line as it currently is. By keeping the existing exterior wall in place, the homeowner can avoid having to move the wall to comply with current zoning regulations.

The building code has also changed since many of the homes were built. For example, a window is no longer permitted within 1.3 metres (4 feet) of a property line, unless it is fire-rated. By keeping existing side walls in place on a narrow lot, the window can remain, whereas with a newly built home, windows would not be permitted.
Looking to build a new custom home, or a rear addition to an existing home? Call Well Built at (416) 882-4606 to design and build your dream home on time and on budget, whether it's custom built or a rear addition.