February 21, 2018 What Your Realtor Hasn't Told You: Why Build a Custom Home
Tags: custom home;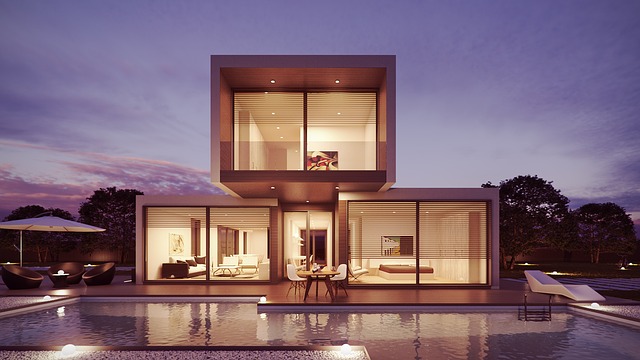 Given the rising cost of living and real estate prices in Toronto, it's easy to see why a lot of budding homeowners are channeling their resources into buying an existing home and allocating a small budget on repairs and renovations to still get the design they want. But if you're doing so, can you really say "home sweet home" if you're just adjusting to the former owner's floor plan, concept, taste, and lifestyle?
Building custom home in a much-coveted area in the city like North York is the key to having a safe haven that's just yours. More than having a space that's built just for you and according to your lifestyle, there's a growing number of emerging benefits to building a new custom home. Here's why you shouldn't be setting sights on your future neighbor's architectural design and instead dreaming up your own:
Energy-friendly Materials and Appliances
More and more homeowners are becoming aware of their environmental footprint, and are finding ways to lead more eco-friendly lifestyles. So what better place it is to start than one's home? Plus, in Ontario, it doesn't hurt that the government itself provides rebates to homeowners working to reduce their carbon footprint.
But fact is, a lot of the older homes built in the past are not equipped with environmentally-friendly materials and appliances. By building a custom home, you have every part in choosing materials and appliances, as well as modifying the design to accommodate natural light, heating and cooling, and even some green space.
Some examples of popular energy-efficient inclusions in new custom homes are:
Use of recycled materials for flooring, countertops, and insulation

New and improved HVAC system

Smart lighting, such as LED lights

Energy Star windows and doors
Zoning and Coding Woes
In rapidly growing areas like North York, zoning and building code requirements are constantly changing to make sure residents live in a safe and conducive environment. When you build a custom home, you can be sure that you're not stuck with an outdated design and foundation that requires a lot of work to conform to present regulations and be safe.
Form that Meets Function
Perhaps the most common reason why new homeowners opt to build a custom home instead of just finding similar design features and elements in an existing home, is because there's nothing like having a space to call your own, built according to the design trends you aspire for. It's a common occurrence among homeowners in the market for existing homes to end up shelling out additional costs for renovation and custom work in attempts to make their new place more "theirs" than the previous owner's. In reality, getting the best design that accommodates both the aesthetics and functionalities you want is easier to achieve when you build a new custom home.
Tech-savvy Living
Tech is everywhere - and now it's at home with you where it matters most, in the form of garage automation, electronic locks, and smart lighting, among others. But given the speed at which tech advances, even houses built a few years ago could be missing out on this quickly rising in-demand functionality. But when you build a new custom home yourself, it's easy to incorporate tech functionalities in the design itself and ensure that your living space is more than smart and modern enough to support the latest in thermostat control, automated appliances, and other smartphone-controlled functions.
In the market for a home in the North York area? Don't settle for someone else's once-upon-a-time dream house. Book a consultation with our architectural designers to see how you can build a new custom home.