January 26, 2018 5 Perks of Living in a Smart, New Custom Built Home
Tags: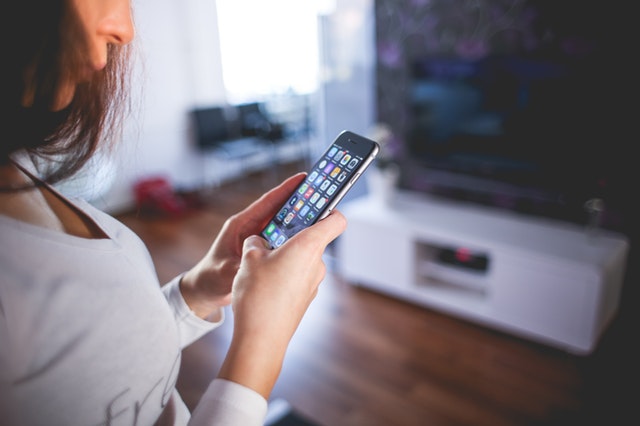 Smart homes are defining custom built homes, particularly in tech-savvy cities like Toronto. As a result, home building practices are evolving to accommodate the smartphone-driven lifestyle of today's homeowners, which architects are embracing in their designs. Automating lights, appliances and other features indicate a modern lifestyle that require specific architectural considerations, which designers are happy to provide to elevate the average home into custom built goodness and form that equates to functionality.
So what's behind the smart home boom? Here's a preview to get you excited for a smart, new custom home in North York or Etobicoke that you can build with the help of architectural design services guided by your modern lifestyle needs in mind:
Form Meets Tailored Functionality
Your smartphone is designed to perform a variety of functions - and today, with the right appliances, fixtures, and connectivity, these functions include dimming the lights in your room, starting the washer, and even telling you what the fridge needs to be restocked with. Even low-cost, entry-level alarms and temperature control systems can be integrated in your new custom home, so you can enjoy the perks of modern living where it matters most.
With the right architectural design services, your new custom home is guaranteed to support strong WiFi connectivity, making it easy to control the lights, temperature and more with just one tap.
Security Like Never Before
Forgot your keys while leaving home this morning? You won't have to worry if your custom home is fitted with the latest in smart home technology: electronic locks.
That's right - these locks allow you to remotely set temporary entry codes, allowing you to remotely check if you closed the garage door when you left, or see on your phone who's at the door, so you won't have to walk over and open it just to see whoever's asking to come in. Plus, motion detectors can be placed around the property so you can be aware of suspicious activity going around.
Entertainment Made Easy
Your home isn't just for relaxing after long days of working amidst the city's hustle and bustle - it should also be designed for your entertainment favorites in mind. That's why your new custom home design should also incorporate smart entertainment features that bring out the best in your modern line of appliances, like a Smart TV, home theater, speakers, and even lights for special effects.
So whether you're hosting a party or simply want to transform your living room into your very own movie theater, with the right layout of your new custom home, maximized WiFi connectivity and electrical support for these features, you can definitely host entertainment nights to remember.
Smart Living, Green Living
When your new custom home is built with smart functionalities, you can also be one step closer to green living, even if you're in the heart of Toronto. By incorporating sensors for detecting leaky faucets and pipes, as well as distinguishing between smokes and fires, not only will you enjoy savings in utility bills, you can also keep your new custom home safe from devastating damage.
These additions can be discreetly fitted in your custom built home with the help of architectural design services, so you can easily do your share in eco-friendly living without compromising your home's modern aesthetic.
Connected Living
All in all, with a new custom home powered by smart features, it's easy to live a modern, connected lifestyle - which is essentially what living in Toronto is all about.
Need to pick up some groceries but don't have the time to rummage through your fridge? Your new home can support a smart fridge that can tell you what it needs to be restocked with. Want to throw a party decked out in lights and special effects but don't have room for equipment? Control all the lights and set them to party mode with just a quick tap on your phone. Need to turn up the heat or reset temperature defaults? Let a voice-based home assistant follow the sound of your voice and send the command to an integrated HVAC system.
With proper planning and creativity in architectural design services, there's nothing you won't be able to do right in the comforts of your smart, new custom home.
Live a modern, connected life in the heart of Toronto. Entertain, live eco-friendly, and live smartly in a new custom home built with your everyday needs and city-centric lifestyle in mind. Learn more about smart custom homes through our architectural design services, so you can build and live in North York or Etobicoke.