January 19, 2018 6 Interior & Exterior Architectural Design Concepts for in Your Custom Built Home
Tags: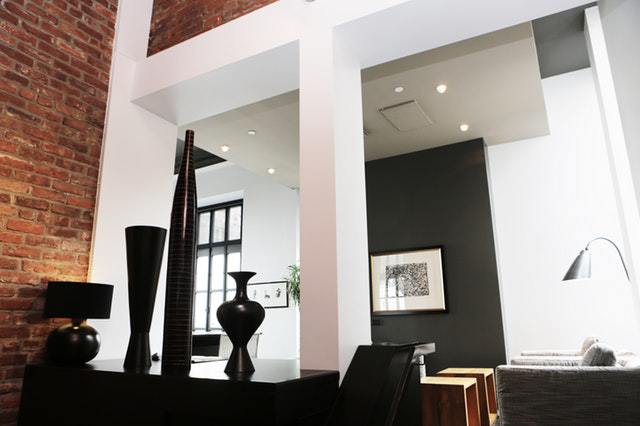 While architecture has its 'moments' - just like interior design and decor - your home's structure can't be easily altered to reflect what's trendy today, but tacky tomorrow. That's why architectural design services are in place to help you.
Whether it's to talk you out of a bad idea or expose the magic behind home building reality TV, architects and architectural designers are hard at work coming up with a timeless design and solid plan contractors can follow.
Here are some architectural design concepts you can embrace in a timeless, multi-generational custom built home in Toronto:
Interior
Versatile Open Spaces
Open concept spaces are big in various types of construction and design projects, but they're gaining more ground this year. With architectural design services, you can build a versatile, easily customizable home, as open-concept living spaces blur the traditional lines that used to separate different sections of a house. Who says your kitchen, dining, and living rooms have to be enclosed in walls?
Architectural design services are looking towards open and modern living spaces for a more welcoming feel. For growing families in Toronto, this also means less costs for creating private spaces when children start to grow into their own and enjoy some alone time.
However, there is a tiny caveat to watch out for: having your open-concept custom built home look flat and dull. To avoid this, you can incorporate interior elements that define different spaces, such as changes in floor levels, varying finishes, furniture groupings, and lighting variations.
Natural Lighting
Lighting fixtures are great for adding touches of flair and personality to any space. However, by enabling light to flow naturally into your home, not only will you save on the cost of fixtures, you can also add a layer of dynamism to your living space.
Since natural light changes brightness during the day, it can accentuate various design elements in your home and illuminate their color. Plus, utilizing natural lighting is good for the environment too, bringing you one step closer to green living. Architectural design services typically incorporate large windows and skylights to maximize the glow of natural lighting in custom built homes.
Smart Living
With the rise of digital technology, it's not just everyday communications that become smarter. "Smart" technology now extends to lifestyle itself, so why not start at home?
Fitted with digitally-enabled home appliances, lighting fixtures, and entire spaces, like washrooms, laundry areas and kitchens, today's custom built homes are made possible by smart living. All you need is an architectural design that maximizes WiFi connectivity and integrated electrical connections so you can power up an intelligent, modern lifestyle that starts right at home.
Exterior
Textured Facades
Texture, such as in wallpapers and furniture, has been has been a homestyle staple for a while now, but it's time to take it outside. Both contrasting and textured exteriors are taking center stage in facade designs.
With the help of architectural design services, your custom built home can embrace this new trend that lends a certain personality to your house from the outside in. The textured look can be embraced with the use of matte roofs, steel gutters and trims, and elongated bricks - all adding a unique touch of craftsmanship to your new home.
Red Bricks
This vintage look is back and making heat in architectural design, and for good reason. Inspired by heritage buildings, this classic facade material is making a comeback in residential design, adding warmth and a premium finish to custom built homes in Toronto. While not used in entire facades and exteriors, red bricks can be used to enhance your new home's form, along with other curated materials.
Green, Natural Finishes
A new generation of custom built homes in Toronto aren't just built to be smart, they're also green, adding a fresh take on authentic and natural approaches to homebuilding. Complete with upgraded landscaping, natural finishes like wood not only signal a green living space, but are a tasteful classic at that. Favorites among architectural design professionals include timber with a clear, natural, or lightly stained finish, allowing the natural beauty of wood to lend timeless character to your home's exterior.
Is a custom built home on your list of new projects this year? Our architectural design services are aimed at bringing your dream to life, built around the lifestyle in Toronto, from the ground up. Book a consultation with our designers today.