January 12, 2018 New Year, New Home: Top 5 Trends for Custom Built Homes in 2018
Tags: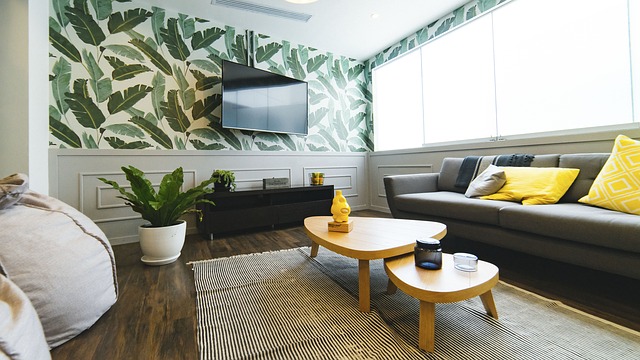 Welcome to 2018: the year of bold, new beginnings not just in your personal life, but at home, too. Maybe that means finally throwing out that well-loved, but clearly worn out couch, or tearing down walls that separate the living room and kitchen, giving way to a modern, open concept space. Or better, maybe the new year means a whole new space that's custom built just for you - like having your dream home built from the ground up in Toronto's fast rising Etobicoke area.
Working with an architectural design firm in the city, it's time to leave behind 2017's minimalist look, and embrace this year's modern take on 'maximalist' living as you build your custom home in Etobicoke. Here's how:
Living Spaces for Generations
Your new home is the place you definitely call your own, and you'll want the most important people in your life to share the joy. That's why architectural designs in 2018, despite being bolder and 'maximalist', are moving towards flexibility for all homeowners and residents across generations.
Whether you're hoping to share the space with extended family or looking forward to hosting more guests, a key design element to incorporate in your custom built home is furnishing various living areas with complete amenities - think a basement complete with a small kitchen and washroom. Add to that, architectural designers can fit your new home with wider pocket (sliding) doors and hallways for ease of movement and maximum accommodation.
Bright, Bold Hues and Patterns
Neutral walls and decor are classic, but the trendiest custom built homes in 2018 are giving way to bolder, more vibrant colors that make a statement, finishing off your custom built home with a touch of personality and flair. Saturated hues like amethyst purple, burgundy, mustard yellow, emerald green, and indigo blue are in, taking cue from Pantone's Color of the Year, ultra violet.
If you're not sure about waking up to brightly colored walls, you can enjoy these bits of flair in smaller chunks, adding just a pop of color to otherwise plain, neutral fixtures.
Still not feeling bold hues? Maybe some patterns will do the trick. Textured and patterned wallpapers are also hot this 2018, with unique motifs and color blends speaking towards your individuality - the very reason for your home's custom design.
Storage Savvy
Rooms, closets, and kitchens are the backbone of storage in every home, and a custom built one is sure to accommodate your unique needs. Hinged on versatility and ease of access, fitting these nooks with open shelves allow for more storage space, while saving time in finding the clothes, tools, and implements you need, on-the-go. This trend is especially perfect if you're going for a rustic feel in your new home.
Smart Home, Smart Living
Tech isn't just for work anymore; it's the key to a modern living experience. With the latest tech powering a new generation of appliances like your washing machine, refrigerator, dishwasher, and TV, as well as everyday features such as lights, you'll understand why living smartly means a custom built home that caters to your every need. Need to dim the lights or start the rinse cycle? Simply tap the app on your phone, so even if you're in another room, you can get errands done, without giving up your comfortable seat or disrupting work.
Want your custom built home to support a smart, tech-powered lifestyle? Communicate your needs to an architectural designer to make sure that your entire home is optimized for Wi-Fi connectivity no matter its size and layout.
Go Green
Staple houseplants never go out of style, and the environment will thank you for it. Various decor featuring plants not only speak to your love of mother earth, but are especially trendy this 2018. Houseplants are great not only for finishing touches to your custom built home on a tight budget, but also add pops of color to your living space. Don't be afraid to experiment with colorful planters or have them hanging in front of large windows.
Are you ready to build the dream? Get in touch with our architectural design team in Etobicoke for 2018's hottest trends to build your custom home with, and see how our designs give rise to a modern living experience.