December 20, 2017 5 Custom Design Elements That Open Up Your Home
Tags: custom built homes Etobicoke;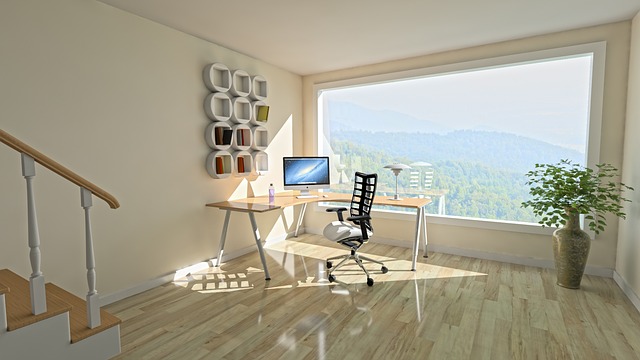 Achieving a truly efficient use of space within the home is one goal that many budding homeowners share. One of the best things about custom built homes is the freedom you have in selecting design features that can maximize your use of space. Be inspired by these latest design trends you can adopt when building an open, spacious home - no matter its actual size.
Skylights
A classic way to add the illusion of space in any room, skylights have become even more useful for opening up custom-designed rooms with slanted or angled roofing. Because this roofing style takes from the ceiling height in many cases, skylights work to eliminate the appearance of cramped space. The constant light opens up any room with a view that surpasses the roof which would otherwise make the room appear much smaller. As a result, you mimic a tall ceiling look, without sacrificing your unique roofing design.
Oversized Windows
A newer concept compared to skylights, overly large windows are now used to increase the perceived size of a room. In many cases, architectural designers draw the home with windows that almost make up the entire size of the wall. Not only is this design concept sleek and contemporary, it also adds a flood of natural light that expands the room visually. This feature makes a modern statement, while also serving a practical function.
Skip The Walls
Take this tip as far as you'd like to, as some walls are always appropriate. However, you can ask your design professional to draw traditional separate rooms, but without a wall between two of your choice. For example, constructing the dining room and living room next to each other without a wall allows you to create an open space that can later be filled with open framing to create a partial divide, should the need for a separate room arise. This way, you create an open concept appearance without compromising structural integrity.
Utilize Pocket Doors
Pocket doors are a luxurious way to easily allow open entrance ways throughout your home. Pocket doors are simply doors that slide into the wall horizontally rather than pull inward or forward to gain access to a room. In theory, if your home was built only with pocket doors, leaving the doors open the majority of the time would create a home with no separation, making your house feel as though it goes on forever.
Multipurpose Rooms
If you're building a 2-3 story home, having a main floor kitchen, dining room, and living room all in one open main area wouldn't be a bad idea. Leaving the entire first floor open concept makes your other floors seem like extra space. Your 2nd floor could be a serene space only for bedrooms, while a possible third level could provide the ultimate quiet office or guest space. This way, you open the main part of your home where you spend the most time.
Looking to design a home without restriction? Custom built homes allow flexible design from the very beginning, giving you a home that extends and flows beyond your walls. Collaborate with us in Etobicoke today for a well planned, unrestricted home.