December 11, 2017 Custom Home Design Vs. Generic Floor Plans: 3 Reasons Custom Wins
Tags: build custom home North York;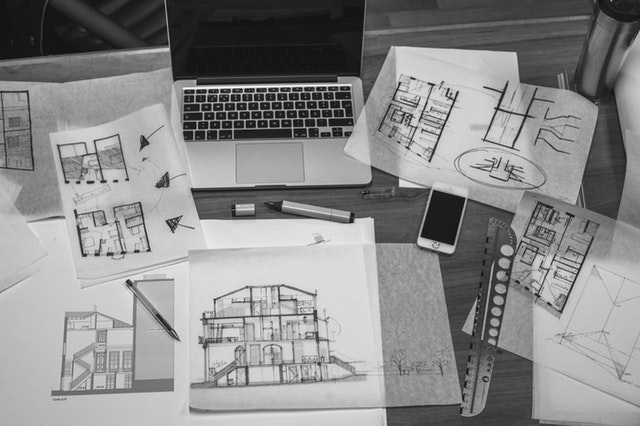 Planning your new home design? You can trust our architectural design team to be hard at work adding final strokes & defining lines in a floor plan that's designed just for you, making sure that your new home is built with your lifestyle essentials in mind. URL
For many, the inspiration to build a custom home is often based in the design of a few homes they admire. It can be tempting to want to purchase the exact floor plan of the homes that inspire you, but in reality, previously used floor plans will rarely provide the same outcome for a completely different lot.
By all means, using pre set designs to inform your own custom design is a useful tactic. But, we have three reasons your new home will be much better off with a design that works with your unique property and lifestyle.
Compatible Zoning Laws
Most properties will have zoning by-laws that might create setbacks without a custom design drawn with your particular property in mind. The height of the structure, or ground floor area may be restricted based on the building code and zoning by-laws that govern your neighborhood, so any old floor plan will likely not be compatible with the lot you're working with.
What makes a custom home design superior is that its drawing takes these factors into account long before the building process takes place. As a result, there will be no building roadblocks to encounter later on, which also ensures you don't spend more than you have to from tearing down unapproved construction.
Appropriate Aesthetic
An essential part of a successful custom home job is the home's appearance in its environment. The home should complement the property it's been built on, including everything from your view, topography, natural lighting, so that your property gets you the most out of your new home's aesthetic. The home should ideally look like it belongs where it is, as its organic architecture should follow the property's natural characteristics. Purchasing an unrelated floor plan can often make your home stand out like a sore thumb in the worst way possible in your neighbourhood, and can also limit your potential view and the room lighting available to you.
Originality Yields the Most Satisfaction
For most people, a custom home becomes necessary because of a list of unique needs your lifestyle requires, that your current home does not fulfill. Your future home should be sure to satisfy every feature your previous home did not, and when you look to a used design, you're planning for someone else's future needs. The generic feel won't satisfy the unique, mid level office or large walk in closet that were once the reason you started the project. The main goal for your custom home is to integrate your personality, taste, and personal utility in to the design, and the only way to accomplish this is with a piece of architecture that truly resembles your dream home.
Are you pondering how your dream home will look like? Let us craft the perfect design for you, so we can build a custom home that fits your own lifestyle. Collaborate with us for a smooth and successful home building project.