November 16, 2017 3 Reasons a Building Permit Makes or Breaks Your Custom Home Project
Tags: Building Permit;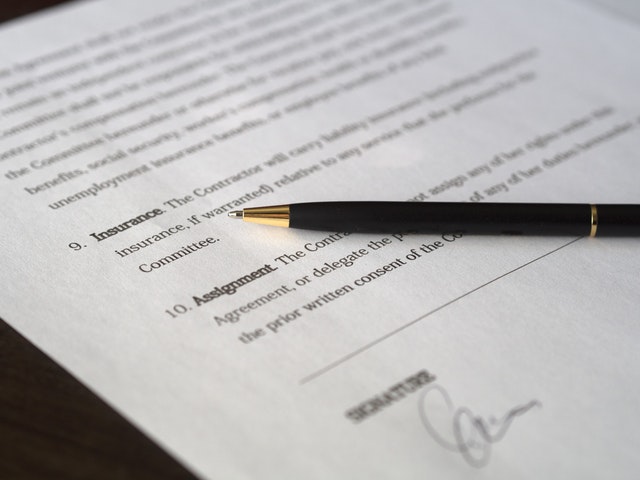 Whether you're building a new custom home or a home addition, you need to get a building permit before starting any home improvement. A permit is what gives your entire project the formal "okay" it needs for all the zoning by laws, building codes, and regulations in Toronto that apply to your home.
Many people avoid the process of getting a permit entirely because of the time and money that it takes. This isn't the best way to approach an important job, such as renovating your home to accommodate a custom addition, as you want the resulting structure to be a safe, well built, and legal investment.
Fortunately, when you collaborate with an architectural design professional, getting expert help with processing a building permit is an added bonus. At Well Built, we help you navigate the application process and obtain the permit for you. Read on to learn the top 3 reasons why a properly obtained building permit helps ensure your renovation is a worthy investment:
1. Structural Safety and Accuracy
Without a building permit, you're taking a gamble when it comes to having your home meet Toronto's Building Code. The structure of the home, whether newly built or a new home addition, must be thoroughly understood. Each storey of your home must be supported by the foundation, and you can't know for sure if it is without a proper inspection that abides by the city's zoning by-laws. If you're building a new home, you may be left with an end result that isn't what you envisioned because of structural limitations that weren't properly accounted for.
2. Prevent Delays and Additional Costs
If your municipality becomes aware of your unpermitted home building, they have the ability to issue a "stop work" order until you obtain a valid permit to continue. The downside to this is not only delays in your project's progression, but also the increase in cost of obtaining a permit once your building process has already commenced without one.
A permit also ensures that your project complies with the Ontario building code which means any completed work on the house may also have to be torn down or redone if it isn't up to code. This sets the project behind, and will cause you to exceed the budget you had coming into your home improvement project.
3. Avoid Legal Complications by Adhering to Zoning By-Laws
Your building size and lot coverage is determined by your region's zoning by-laws. In Toronto, there are strict tree protection bylaws that could affect your plans for construction. For instance, there may be a tree you need to remove in order to build your custom home addition, but Government regulations and zoning requirements will prevent you from doing so, resulting in necessary changes to your design.
The zoning by-laws that affect you can also relate to the style of home you are building (detached vs.attached for example). You may not be aware of these small details that could lead to legal disputes down the road. But by working with an experienced architectural firm, their ability to obtain minor variances when dealing with by-law limitations can be the difference between a well-built custom home addition that suits your daily needs and nice-to-have design features, and an unreliable structure that the city can easily have torn down.
By communicating with The Committee of Adjustment, residential architects can present your case for minor variances and are able to receive approval for lawful nonconforming land use before your building permit application is sent to the city of Toronto. This way, you don't have to limit the vision you have for your home just to abide a by-law that may be, in fact, outdated in terms of modern Toronto has come to be over the past decades.
Why Design with Well Built?
When you collaborate with our architectural design professionals, you receive guidance through every step of your home building or home addition. We want your home building project to meet your expectations, as well as the zoning by-laws in your local neighborhood in Toronto. This combination is very possible, but can be difficult to achieve if the proper precautions aren't carried out. Our experience allows for informed negotiation around zoning by-laws so we can meet your home's potential together.
Will your custom home building project be limited by zoning by-laws in Toronto? Collaborate with our architectural design professionals to guide you through a positive building permit experience that makes room for your home vision.