October 27, 2017 5 Easy Ways to Budget for Your New Custom Home
Tags: new custom home north york;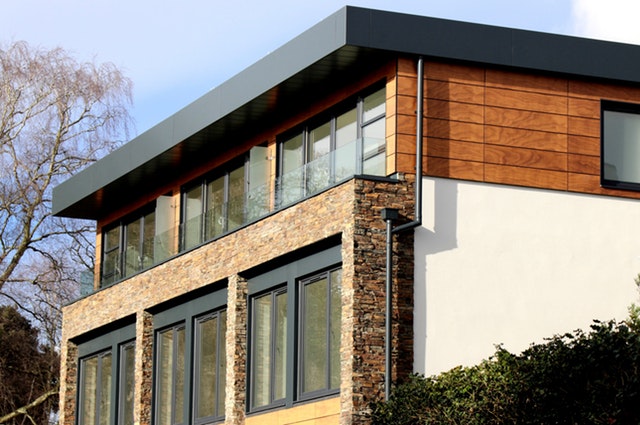 If you're in the midst of planning your new custom home, you should be excited to see your dream home come to life! When you decide to take building a new home into your own hands, you dive in knowing it's going to be quite the investment. Fortunately, your custom home doesn't need to cost you an arm and a leg. There are certain areas that allow for a little wiggle room that you should be aware of when prioritizing your custom design.
If you're looking to build a new custom home in North York, our experienced team at Well Built can help guide you every step of the way. Not only will collaborating with our experienced team of architects and designers help you budget for your home, the architectural drawings and floor plans we provide will help refine your vision. Combining your custom needs with affordable pricing is what we aim to do.
Simple Shapes
Remember the first shapes you learned in school? Squares, rectangles, maybe even spheres? Rediscover their value, because they are the kind of floor plans you want to base your design off. Boxy and dome-like shapes keep surface area to a minimum. When the outside surface area is smaller, you automatically save when it comes to heating and cooling your home. Our team can show you how to make the most of affordable shapes by implementing other design elements like a custom porch you never knew you needed.
Build Up, Not Across
Building a new, taller home, gives you just as much space without the added square footage. At the same time, the roof and foundation will be made smaller. The top and bottom of your house can often be the most expensive parts of building a home. You don't want to go cheap on these major aspects, as they are what hold your dream home together! But, this way, you cut the cost without limiting the security of either design element. There's a reason building up is the trend of the decade! Everyone wants to save, and saving can look beautifully modern.
Extend Your Space
You want to maximize your space, right? Why not design your home to accommodate convenient patio and and deck access for later. Align your design vision with the land you're having your new home built on. How much room do you want to leave for a deck? Where should the door be to access the backyard?
When you think up a smart custom design, you can extend the space of the rooms you spend the most time in. Make these rooms the biggest. It helps to think about your daily routine when designing your home. This is where the experience of our architects and consultants proves to be a valuable contribution to your new design. Sometimes an outside perspective can suggest a layout that never even crossed your mind. Efficiency comes with experience!
Know the difference between Living Space and Empty Space
Allow our architectural design team to explain the use and value of the space you're paying for. How much area is living space, and how much is empty space reserved for garages, attics, and wall insulation?
Let a professional guide you through optimizing your new living space, but be involved in the measurements of each room or space. When you're aware, you have more of an informed perspective on where to cut corners. You may have some specific design preferences that don't require as much space as a typical dining room requires. Work with our custom home team to accommodate your new living space and determine how to minimize empty spaces.
Determine Your Lot Budget
Are you leaving a lot of land work for your construction team before they even get started? If your property has rock, trees, or a lack of available drainage, building costs are likely to be rising before your new home is even built. Also be aware of local access to electricity, gas, and public water lines. If your land has no access to these essentials, they don't come out of nowhere. This is another installation expense you'll want to avoid. So, determine your budget for the land itself, and then decide if your location is worth whatever extra fees you may have to pay.
These tips to stay on budget may seem simple, but seeking professional guidance does your new custom home justice. If you have the passion to put your all into a home that reflects your lifestyle, take extra precaution and make sure it's a well built home you can take pride in.
Want an extra eye on your custom project? Seek a professional home building company in North York to walk you through an efficient, budget friendly, new home design and watch your vision take off! Contact us today at (416) 882-4606.