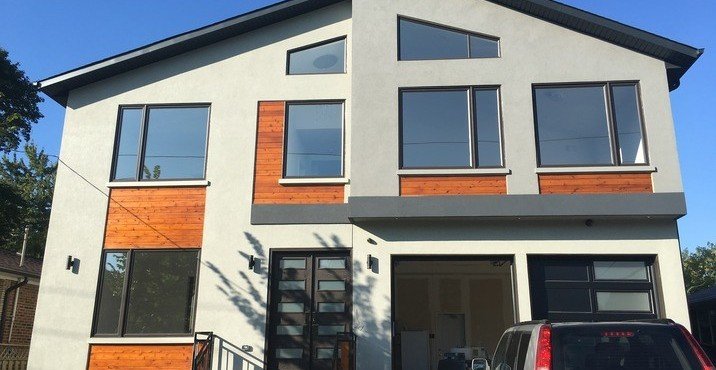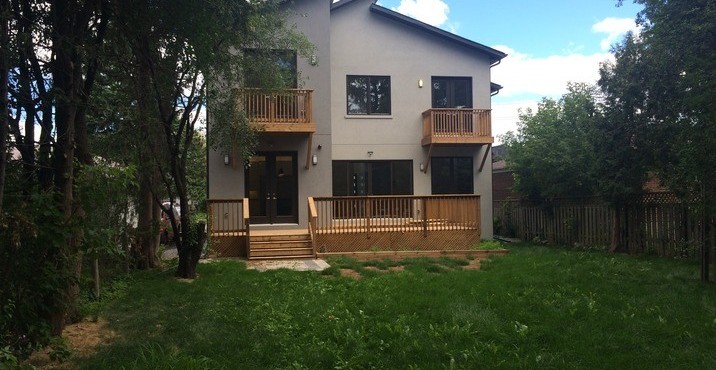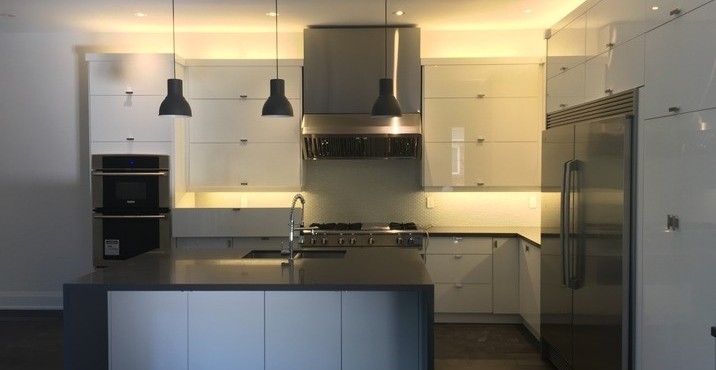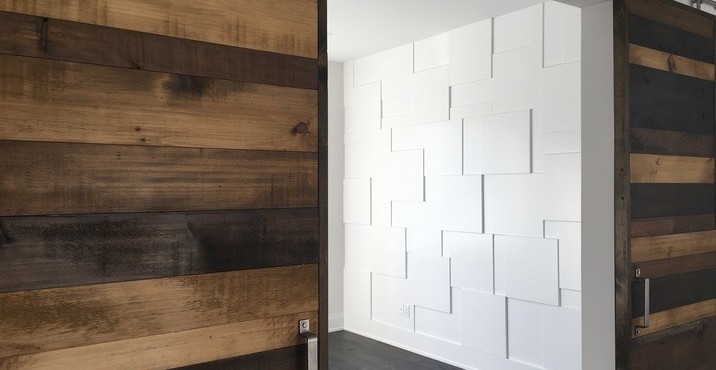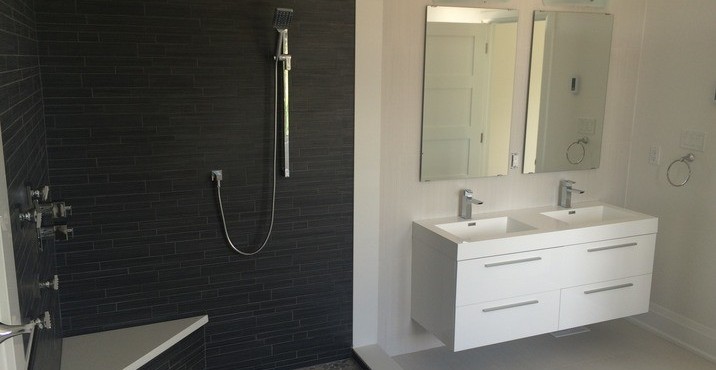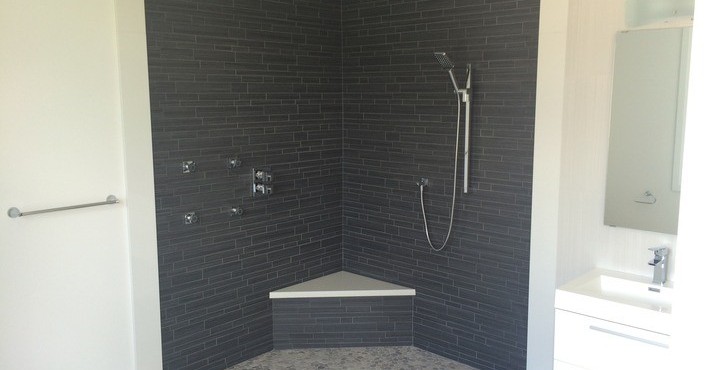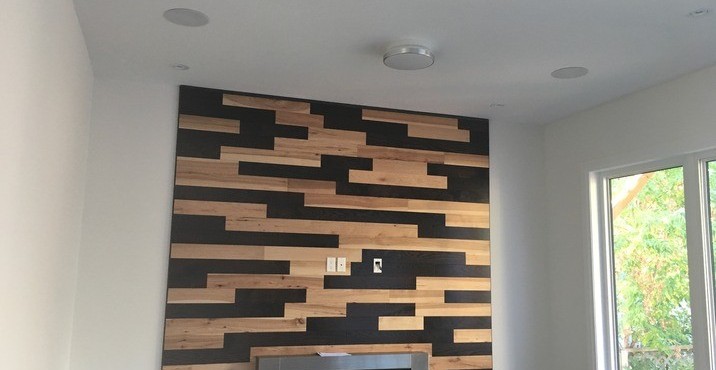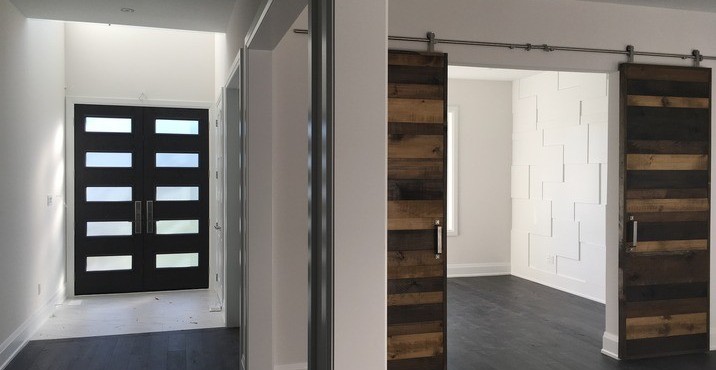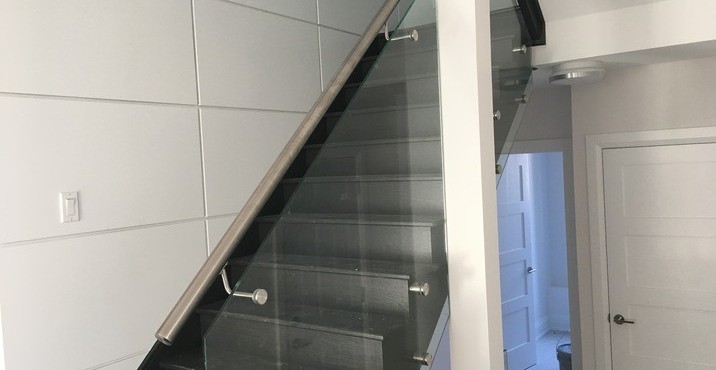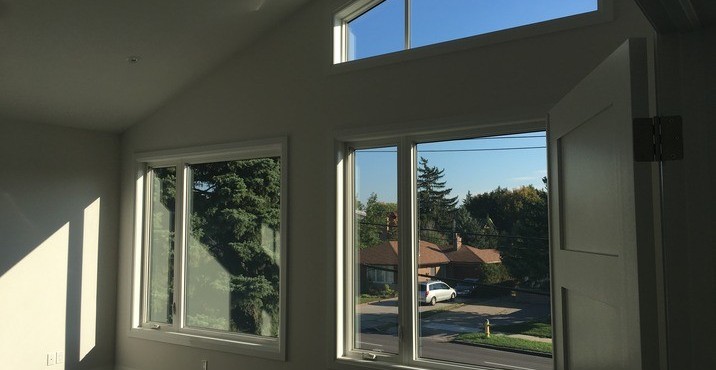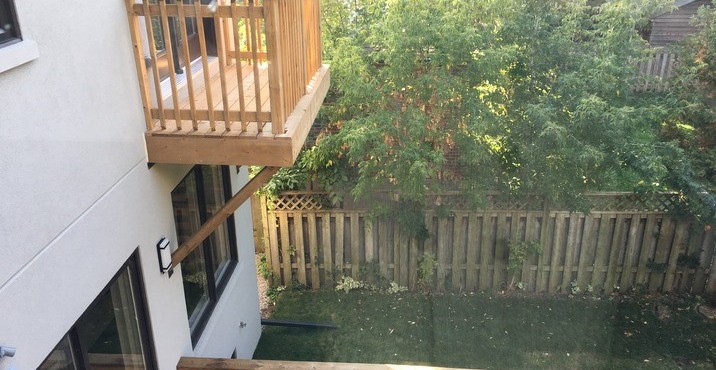 About the project:
Willowdale East
Project: Second Floor and Back Addition, Finished Basement
Area: Willowdale East
Old house: 3 Bed, 1 Bath, 1,420 sq. ft. bungalow
New House: 4 Bed, 5 Bath, 3,763 sq. ft.
Time to obtain permits: 5 months
Project Description
Bungalow in the highly desirable and demanding neighbourhood of Willowdale boasts a large back and second floor addition. We developed an addition project with an ergonomic and versatile layout, including modern gourmet kitchen and sun-filled breakfast area, large bedrooms, winter garden/ sitting area in the master bedroom, which can be used as nursery and spacious basement entertainment area.
The homeowner favours modern design, combination of different finishing materials and assymetry. All these conceptions were reflected both in interior and exterior solutions. Front facade showcases unique geometric windows, finished with the combination of stucco and accented stain cedar planks. Accent walls in the house are finished with interior panellings made of different materials and styles.
VIEW ALL